If you've read through some of the
previous
entries
here
, you'll know that I'm a big believer in the idea that strong characters form the basis for a high-quality script. Regardless of your genre, plot, theme, or setting, the measure of your ability as a screenwriter comes from how well you can create memorable characters. When you create a script that has powerful characters who overcome tremendous obstacles while pursuing meaningful goals, you'll earn a lot more than straight "A"s in your next screenwriting class.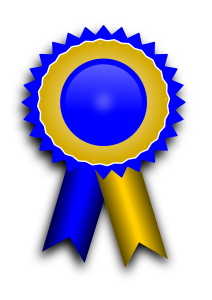 Awards
One important way for you to get attention for your script is to win awards from screenwriting contests. Industry professionals are always looking for the best available scripts, and screenplay contests are valuable resources for agents, producers and directors who are looking for top-notch writers. Your ability to develop multi-dimensional characters can mean the difference between a script the contest judges can't stop reading and one they can't stop reading fast enough.
Agents
Contrary to the popular belief among many new screenwriters, an agent's job is less about nurturing you as an artist and more about selling your talents as a product. A major reason that new screenwriters don't land an agent is that an agent needs a quality product to show off the writer's skills. When you create characters that compel readers to turn the page to see what happens to them next, you've made a product that agents will find irresistible and will give their utmost efforts to sell to producers.
Angel Investors
An "angel investor" provides the start-up capital for a new business in exchange for a portion of the equity. These investors often look for high-risk, high-reward opportunities. While the practice of angel investment started with Broadway plays nearly a century ago, independent films have also attracted their share of angel investors. A script with strong characters can attract angel investors, as many of these investors will often see the characters as reflections of their own adventurous personalities.
Actors
Actors are constantly seeking out that star-making role, whether they're new to Hollywood, on the comeback trail, or looking to break the chains of typecasting. Why did Matthew McConaughey, star of such rom-com bombs as
Failure to Launch
,
Ghosts of Girlfriends Past
, and
The Wedding Planner
, accept a "minuscule" paycheck of $200,000 for the lead role in
Dallas Buyers Club
? In an interview with The Hollywood Reporter, he said that he "got (his) self-satisfaction" from the role. If your characters can give A-list actors the "self-satisfaction" they're looking for in a role, your success is all but assured.
Audiences
If you ask an audience what a movie is about, you probably won't get answers like, "love conquers all" or "war is hell" or "conformity is a prison." You're more likely to get answers like, "it's about a washed-up boxer who gets a shot at the title" or "it's about a girl who fights her oppressive government with a bow and arrow" or "it's about a woman who fights back against her abusive husband." Audiences don't pay to see messages or themes or platitudes. They pay to see characters. Make them want to pay to see yours.
If you want to write a script that will earn you these "A"s, contact us at StoryIntoScreenplayBlog [at] gmail [dot] com. We can work with you in building your characters, developing your story ideas, and fleshing out your concepts through in-person and online consultations tailored to your needs. Check us out on
Facebook
, follow us on
Twitter
and check out our
YouTube
channel.